I'm in my holiday now XD
Anyway, the end of the year is getting closer.
I hope next will be a wonderful year.
Right now I'm making a pict of a random girl.
I think it sucks.
Here's the WIP: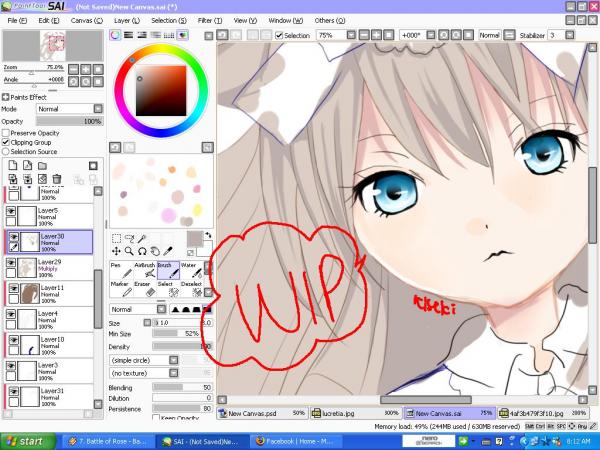 Errrghhh...
I'm not good at drawing background DX
Really want to improve my skills.
Okay, that's all for now.
Will write again someday.
See you~